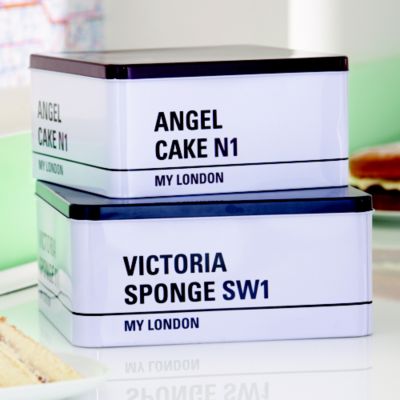 Whoa there! Look at these bad boys. Witty cake tins, I need must have them! Please… although the Shoreditch Bakes kitchen will have to get substantially larger to accommodate all the baking paraphernalia out there I need covet.
These tins are by "My London" and are available from Amazon, John Lewis, and Lakeland. They have a whole range of tableware. Oxtail circus mug anyone? Do you think if I write to them suggesting a Hoxton Cross Bun apron they'll take it up and then give me the full range of their goodies. Maybe not, but it was the best pun I could come up with. Have you got any good uns?
This afternoon I'll be working on some Valentines Cake Pops, come back on the 14th to see the results!